Who We Are
We are a welcoming congregation who offers various programs, fellowship activities, service opportunities and small groups. We strive to be a family forging close relationship as we care for one another and reach out to the local community and the larger world with the love of God. We seek to be followers of Jesus Christ. We come together to journey deeper into faith. We believe that this journey begins where we are and calls us to grow in our love for God and our neighbor as we seek to lead lives of faithfulness, integrity, purpose and joy. We invite you to join us! As a Christian church, we believe in God revealed as the Creator, the Son— who is Jesus Christ, and the Holy Spirit, who dwells in us and ministers to us and through us. Our heritage, as a member of the Presbyterian Church (U.S.A.), is of the Reformed Tradition in the Christian faith.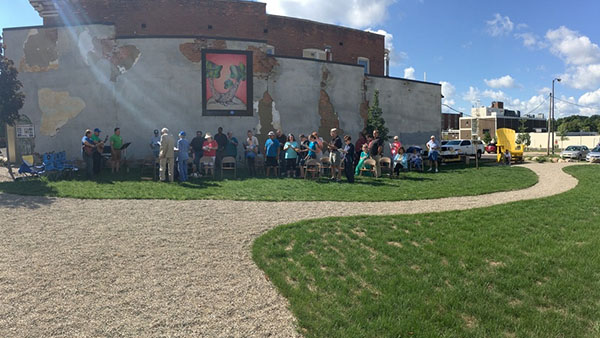 Our History
A Brief History of Our Congregation
Compiled by Gerry Irwin
The First Presbyterian Church of Pontiac was organized February 26, 1824, by four men and nine women under the leadership of Missionary Eldad Goodman at the home of John Voorheis in Bloomfield Township. The congregation met during its early years in Pontiac and for a time in Auburn (Heights).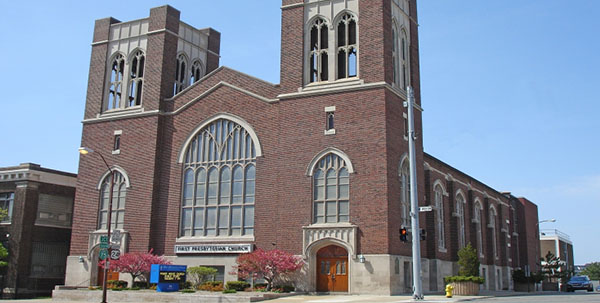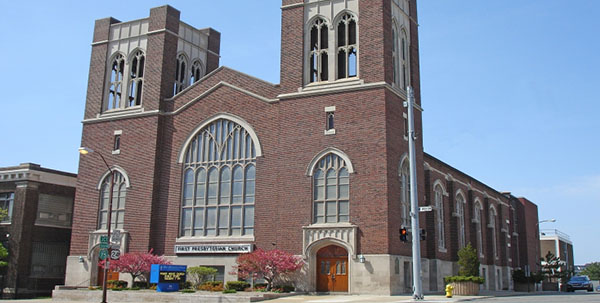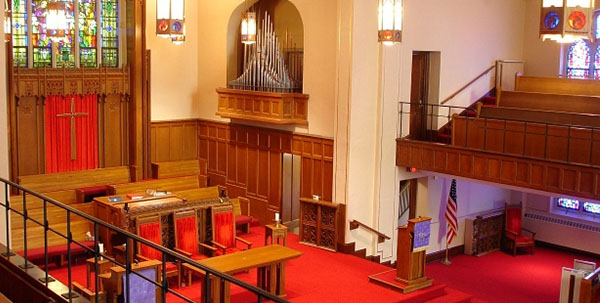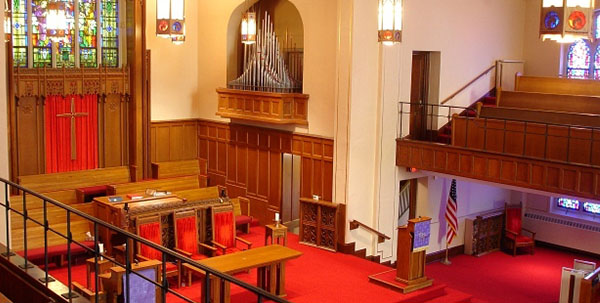 Our Church Building
Our Historical Building is located in a downtown Pontiac. Our Church is available for weddings and special services please visit our Weddings page for more information.